Links of Interest for November 29, 2022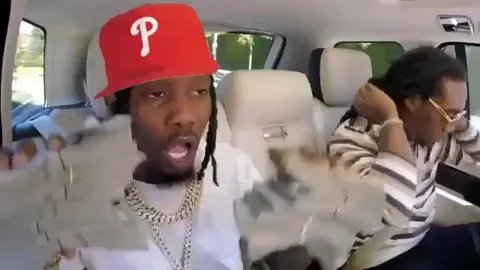 Today's links are a little bit tech and a little bit money. About five years ago, I began investing in earnest, but it took until this year to settle in on a strategy and an asset allocation.
As I attempt a return to blogging, you'll definitely see more money-related posts and links entering the fray. In fact, I have one queued-up for later this week.
One of the mental hurdles I had to clear with regard to investing was to get realistic about how much wealth I could actually build. Many of us think of investing as a high-stakes gamble. We want to get in on the next Amazon or Meta, which might lead us to take huge and unwise risks. A more realistic approach can still make us wealthy, but it might take some time and an adjustment of our expectations.
Washington Post columnist Greg Sargeant interviews historian Kathleen Belew about what

🍊's

li'l dinner with a white supremacist means for white power movements in the United States. This is where the Republican Party is choosing to cast its lot, as demonstrated by party members' refusal to condemn anyone involved.
Nolan Lawson looks at the current state of the Shadow DOM and accessibility. The short version: shadow DOM might not be right for your project right now, because it's not easy to make accessible components.
Support for new viewport units has landed in Chrome. This post provides an overview of the lv*, sv*, and dv* families of units.
Tesla's price per share has dropped by about 20% just since his acquisition of Twitter closed. It's down 40% for the year. In fairness, other EV-only manufacturers are also way down since January. Fisker, Rivian (disclosure: I own a few shares), Lucid, and Chinese manufacturer Nio have plummeted by a lot more than 40%. His Boy, Elroy isn't probably isn't helping Tesla's share price, but he's probably not the only reason for its fall. Aside: I'm going to take a closer look at shares of Magna International. Magna is a contract manufacturing company that builds cars and car parts. It's the company that assembles the Fisker Ocean.
In the before times (before the pandemic), The Joint had a food menu that included dishes prepared with their dry-aged fish. Even though it isn't fresher, dry aged fish somehow manages to taste fresher. It was some of the most delicious fish I've ever eaten. Dry-aged fish is well worth trying.