10 reflections from our recent trip to Paris, France and Barcelona, Catalonia, Spain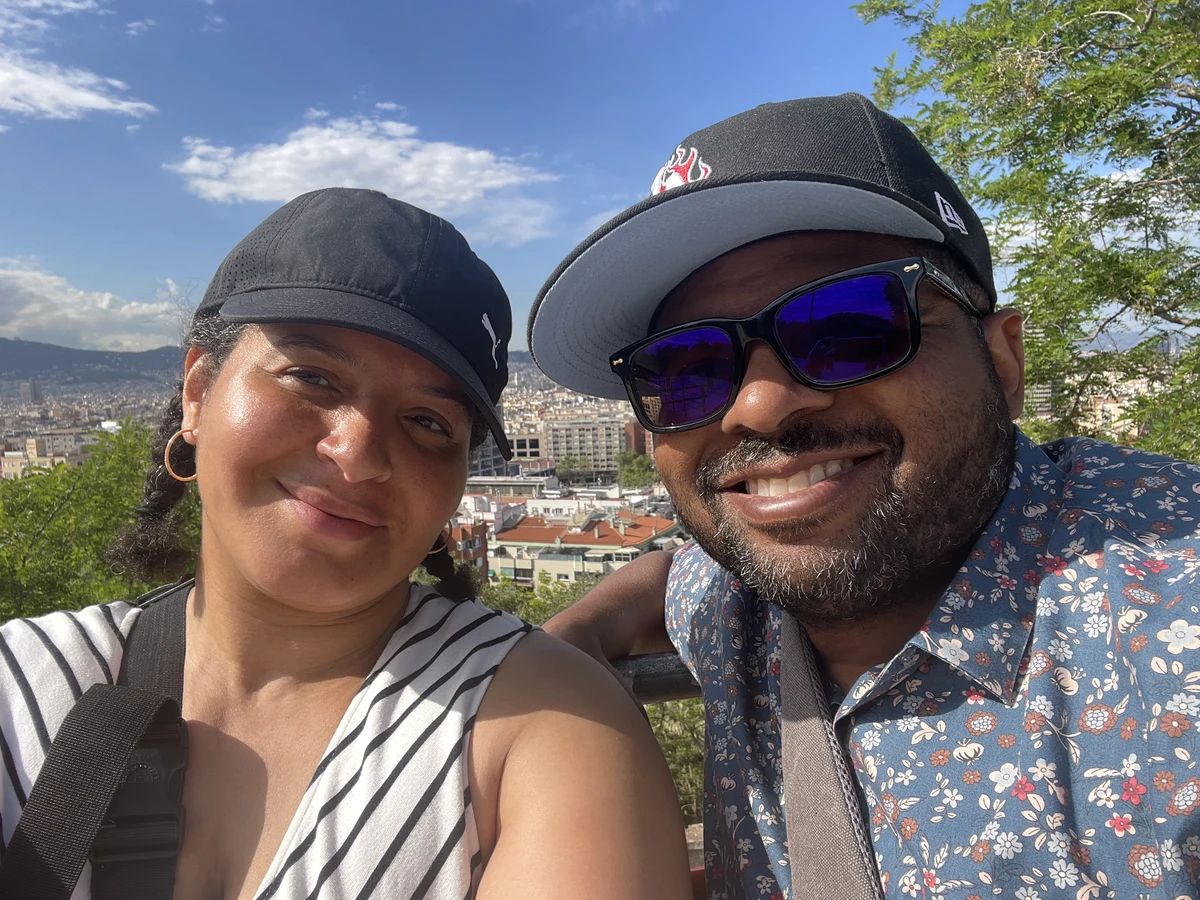 Ten things I jotted down in Notes.app while on vacation.
French wine drunk is the best kind of drunk. Spanish wine drunk is a close second. My favorite place to get wine drunk in Paris was easily Bar Etna. It's a charming, cozy little spot with good nibbles and delicious wines.
Related: drinks in big U.S. cities are expensive! In Paris and Barcelona, we rarely paid more than about US$10. We did pay €13 or so for some drinks near

Place Vendôme

, but

Place Vendôme

is basically Paris' Rodeo Drive and even more heavily touristed. Of course those drinks were expensive. But in the States, it's increasingly rare for me to see drinks that cost less than $14.
L'Oiseau Paradis, a cabaret show at the Paradis Latin in

Le Quartier Latin

, was a rolicking good time. It is 100% a tourist trap, but the singing and dancing was fantastic. Get the dinner package. Have the lamb.
It's amazing how much easier your day can go when you can just walk outside and know that the bus or a train is coming in a few minutes. You don't have to plan very much beyond knowing which bus to take and which stop to get off. If you miss your connection, it won't cost you an hour or more of your day.
Nike and New Balance are the sneaker brands to wear in Paris. Also frequently spotted: Vans, Adidas, Puma. Surprisingly, I saw Veja — a French brand — more often in Barcelona.

La tour Eiffel

was worth the visit. I'd recommend Musée d'Orsay over the Louvre. If you visit the latter, the Masterpieces or Beyoncé & Jay-Z walking tours will save you some time. Les Catacombes gave me both the willies and the heebie-jeebies. Don't go unless you can climb up and down a narrow 130-step spiral staircase. I learned the hard way that tight spiral staircases make me a little dizzy.
Making the effort to learn greetings and phrases in the local language is the best way to generate goodwill and good stories for later.
Americans dress terribly. I am not a fashion plate by any stretch, but come on my people. Buy jeans that fit! Wear a t-shirt without any slogans that you purchased some time in the last year. Sirs, please trim and brush your beards. Mesdames, please clip your toenails if you insist on showing us your feet.
The best way to get to Park Güell is by tourist bus, regular bus, or taxi — not the subway. Google Maps' directions from Vallacarca station will have you walking multiple blocks up a very steep hill, then up multiple flights of stairs, through a neighborhood that is very tired of els turistes. That said: the ticket lines are MUCH shorter on that side of the park. You also get to experience Park Güell as a neighborhood park, assuming you survive all of that.
TGV inOui is my new favorite way to travel between Barcelona and Paris. You get four hours of mountain, pastoral, seaside, and quaint village views, followed by two hours of everything zooming by at 230 kilometers per hour (142.92 miles per hour). It was the least polluting way to travel between the two cities, and cheaper than flying.