Afro-Atlantic Histories at LACMA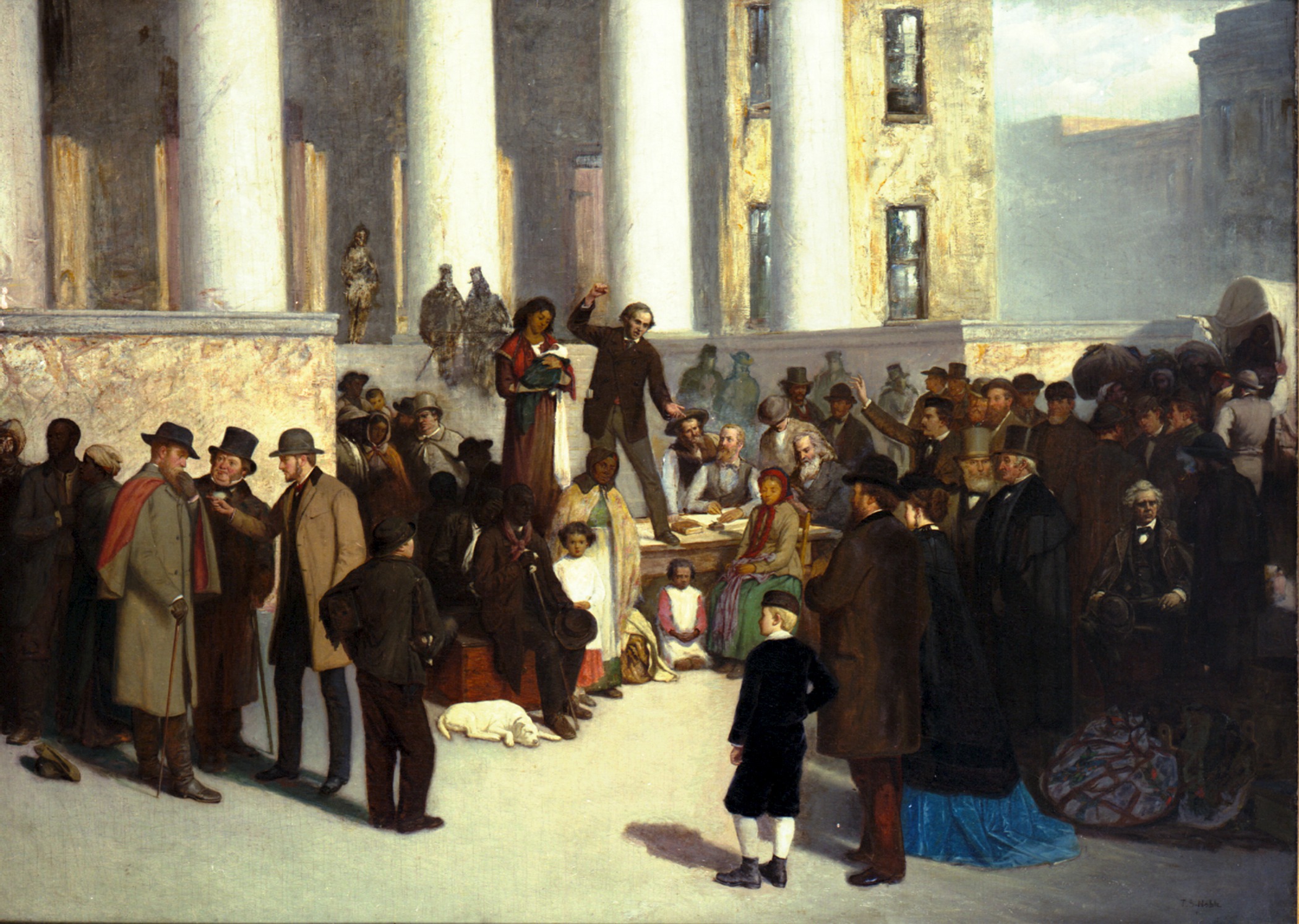 Organized by the Museu de Arte de São Paulo Assis Chateaubriand and the Museum of Fine Arts, Houston, Afro-Atlantic Histories captures the African diaspora's conversations about resistance, identity, and belonging, as expressed through art.
First organized and presented in Brazil in 2018, the U.S. edition debuted in 2021 at The Museum of Fine Arts, Houston (MFAH). A version of the exhibit was also featured at the National Gallery of Art in Washington, D.C. before making its way to LACMA, which is where Jason and I saw it last weekend.
At each U.S. institution, the exhibit has featured a slightly different collection of work. At MFAH, the exhibit included work by Texas artist Kermit Oliver. Similarly, David Hammons' African American Flag was included in the National Gallery of Art exhibit. Neither artist was featured in the LACMA exhibit. LACMA, did, however, add a piece from Los Angeles-based artist Betye Saar's Keeping it Clean series. The piece is in line with the themes of the exhibit, but is not included in the exhibit catalog.
What stood out most for me about this exhibit are the common threads between Brazil and the United States. Although there are a smattering of pieces from Africa, the Caribbean, and other parts of Latin America, most of the works included are by artists from these two countries. Historian John Edwin Mason likes to remind us that the United States is more like Brazil that the high income European countries we think of as our peers. Moving through this exhibit brought that point home.
In Carlos Vergara's Sem título, da série Carnaval three Afro-Brazilians participate in carnival without costumes, but with PODER painted across their chests. Poder roughly translates to English as the verb can or power, depending on the context. Yet perhaps they are in costume. The Poder across their chests is at once a demand for power, a demonstration of their power, and a sly commentary about black Brazilian's lack of actual power.
Flvio Cerqueiras Amnésia features a male figure cast in bronze, with kinky textured hair. The figure is in the act of pouring white paint over his head. Amnésia critique's Brazil's racial hierarchy in which lighter skin brings higher socioeconomic status, but it also critiques its historical policy of branqueamento or whitening 2.
According to the exhibit, about 40% of Africans who were transported to the Americas were enslaved in Brazil. Africans and Afro-Brazilians a majority of the country's population by the time Brazil abolished slavery in 1880.1 As a result, in the late 19th and early 20th centuries, Brazil's government encouraged European migration to the country. The goal was to create a population of white Brazilians that would "improve" Brazil's population and standing in the world.
We can see echoes of a similar ideology in the United States' immigration policy before 1965; in our patterns of housing segregation; in the socioeconomic status of dark-skinned Black Americans3 (some of whom are Latine); and in the resurgence of white nationalist and white power movements in the U.S.4 In both cultures, whiteness is deemed superior, desirable, and as a necessary condition of civility and modernity.
Intervention in Rio: How to Survive an Improper Approach features three Afro-Brazilian men telling the viewer how to survive an encounter with Brazilian security agents (police). One part of the video, translated to English, says "If you're walking around with an expensive device, like a cell phone or a camera, don't forget to take the receipt." You need to prove, as a black person, that you are not a criminal. It's useful advice for Brazil, but also for the United States where driving an expensive car or being in a high-income neighborhood makes you a target of white suspicion and police contact.
Other works included in the LACMA exhibit of Afro-Atlantic Histories are pieces of honor and remembrance. Kerry James Marshall's Wake plays with the homonym. The piece reminds us that Africans died in transit to the Americas, their bodies cast overboard5 into the ship's wake. Marshall, who is also based in Los Angeles, is another example of how the exhibit was tailored to the venue's audience.
Hank Willis Thomas' A Place to Call Home (Africa America Reflection) greets you as you enter the exhibit. It's reflective surface makes the viewer part of the piece, and asks them to ponder the presence of African-descended people in the Americas.
Dalton Paula's Zeferina and João De Deus Nascimento pay tribute to two leaders of revolts in Brazil, neither of whom were ever photographed, and both of whom were largely erased from official accounts of history. Paula constructed their images from historical photos of other people, and from the few written descriptions available about them. Both paintings give their subjects dignity and respect.
Ntozakhe II, (Parktown), by South African artist Zanele Muholi, features a black woman in what can be described as a "pose of Liberty." It's a reclamation of the black body as well as an assertion of black beauty, strength, freedom, and pride. Its large scale and high contrast makes it especially arresting to see in person.
Afro-Atlantic Histories helps us find the contours of a black identity. We're able to see what black Americans — used here in the hemispheric sense of the word — have in common, despite our countries' differing histories.
Afro-Atlantic Histories is on view at LACMA through September 10, 2023. Tickets are required and advanced tickets are recommended.
You might also be interested in…
If you'd like more takes and background about the exhibit and pieces in it, check out the following resources.
Jason's reflections of this same exhibit, and the graphic novel, Wake: The Hidden History of Women-Led Slave Revolts.
A searchable database of records of transactions and voyages from the Trans-Atlantic slave trade.
Audio descriptions of selected works from the Museum of Fine Arts, Houston.
Audio descriptions from a different set of works from the National Gallery of Art in Washington, D.C.
Julian Lucas' review of the National Gallery's version of the exhibit from the New Yorker.
A panel discussion between some of the curators that assembled this exhibit.